My head is full of images of death,
Of corpses floating, bloated in the sea;
They looked across the blue and saw a light
A flickering hope that flattered to deceive.
Imagine for a moment we are there,
Abandoned and decaying in the sun:
Our brief life is measured out in moments,
each one shot through with tension and a fear
of what might come again to break apart
the fragile scraps we gathered up in haste.
(Discomfort is a word that we can't speak.
We cannot know remotely what it means.)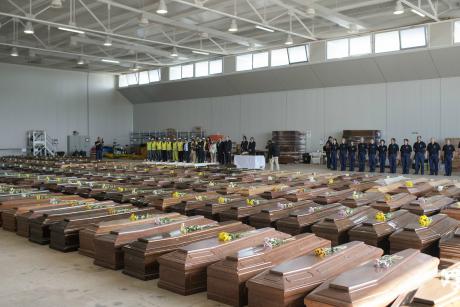 The crossing is an act of frantic faith,
Enacted in an atmosphere of dread.
The tiny boat cannot sustain the weight
of this most precious cargo, of these souls
bound forward to a fate of misery.
Off Lampedusa, their blood cries loudly
from the depths. They are our brothers. Will we,
like Cain, reject this damning testament?